About ORURO WEB
Our mission is to make fashion more inclusive and make on-trend style immediately available to more women at an affordable price.
Everyone is free to express themselves through their outer clothing.

Founded in 2019, ORURO WEB is dedicated to creating a fashion style line of ethnic style and casual lifestyle.
We offer a wide range of scenes and styles of clothing and shoes for you to choose from. Our pieces are reasonably priced and easy to mix + match.
Among the tens of thousands of items, there is always a piece that fits you and matches your closet.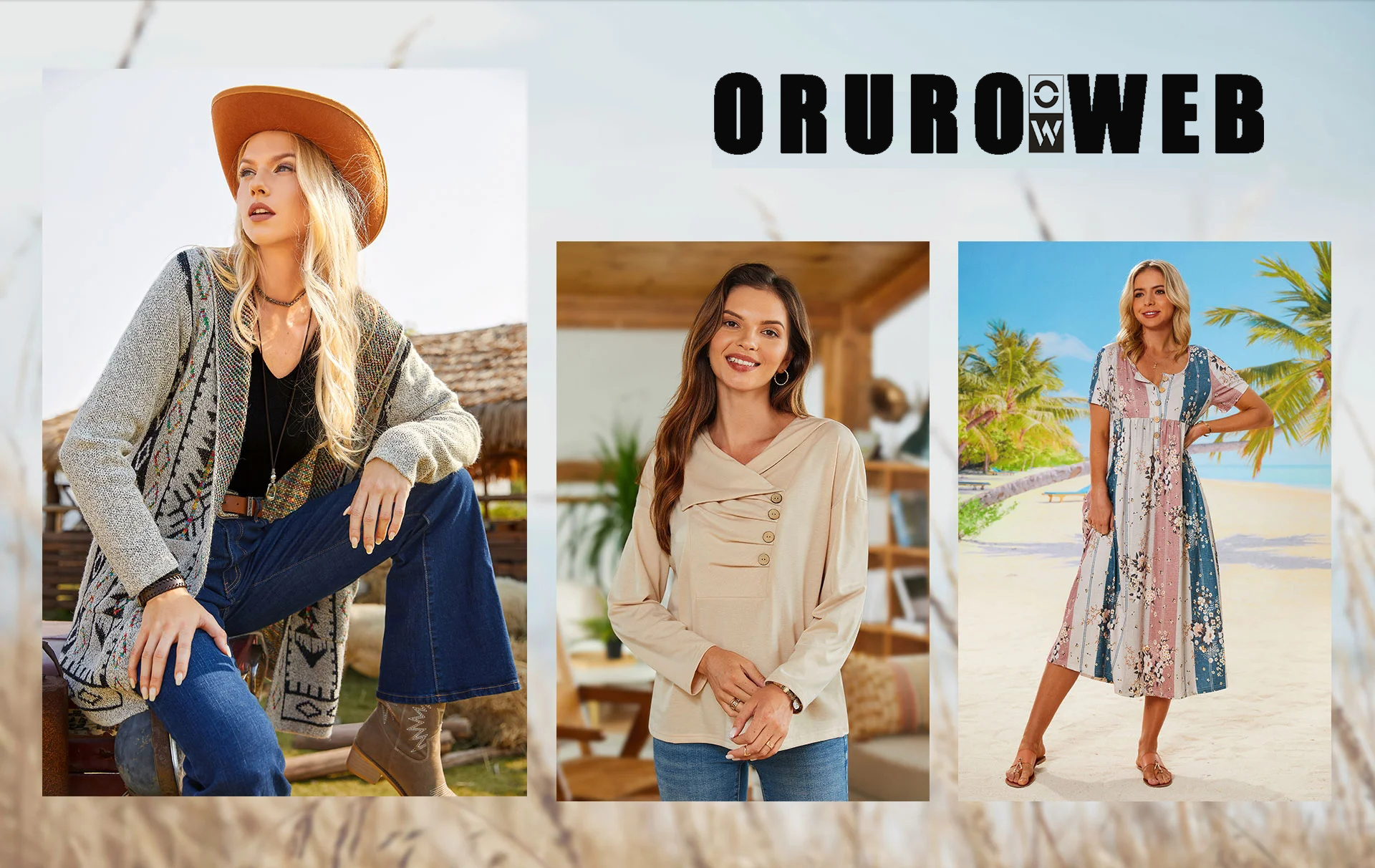 They look great in a variety of situations, in the outdoors, in everyday leisure, gathering with family and friends, going on a beach vacation, or even traveling around the world.
ORURO WEB brings affordable, fun and flattering clothing to more women, and helps you express yourself through styling ideas. We are curating looks for real life and providing all the styling inspiration you need.
No matter where you are, who you are and what you are passionate about we want to be able to provide you with custom products that help you express who you really are!
If you have any questions regarding garment, please reach out to our Stylists for assistance!
Email:[email protected]